Deep Therapy Hand Crème With Grapefruit & Bergamot (8oz)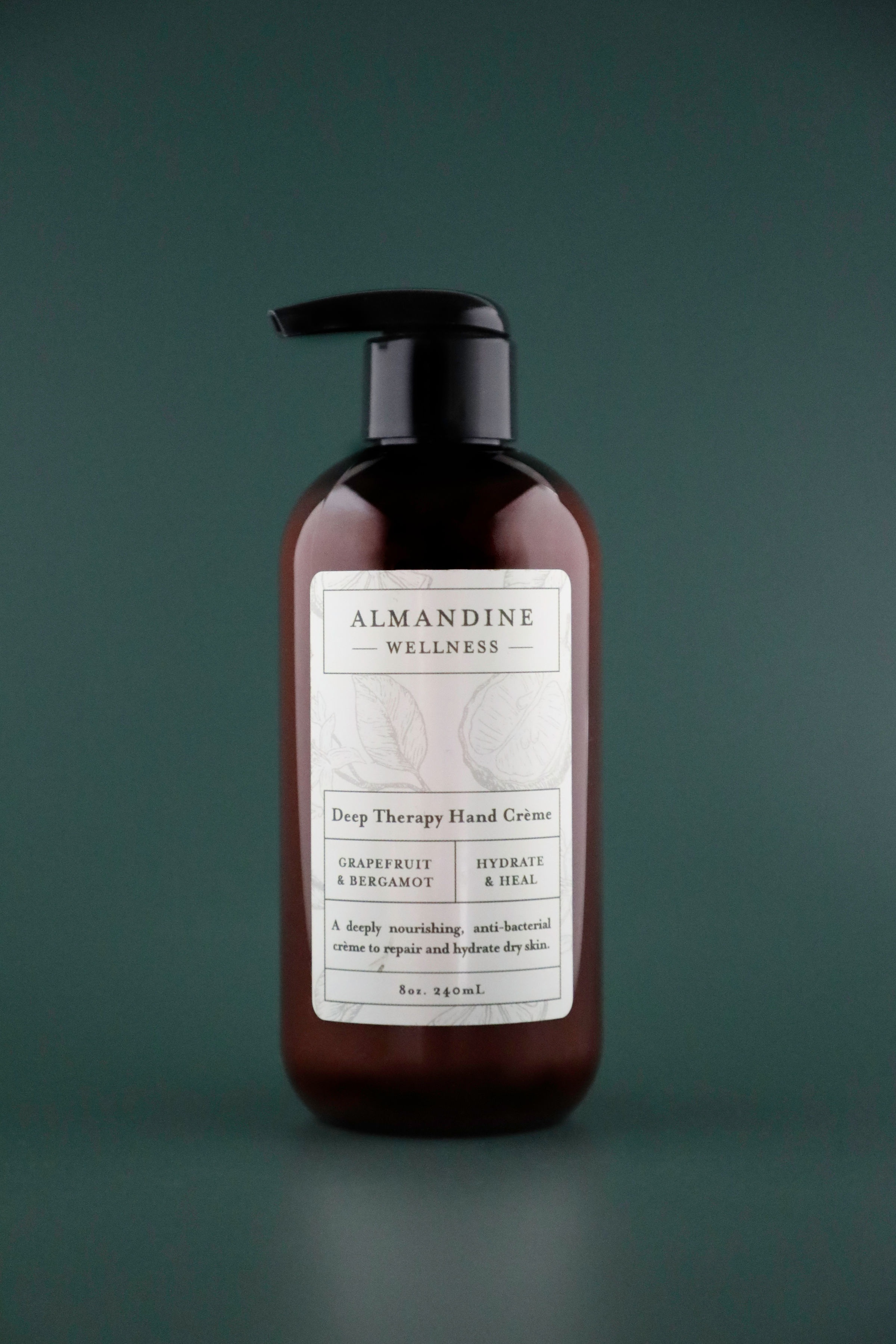 Deep Therapy Hand Crème With Grapefruit & Bergamot (8oz)
This hand crème was so popular people demanded a larger size!
Put this next to your sinks and use this hydrating and healing crème on the dried and cracked areas of your body. Your hands, elbows, knees, and heels will feel soft and fantastic. Grapefruit and bergamot essential oils provide a pleasant and uplifting scent while containing antiseptic properties.
Reviews
"I have been using the Almandine Wellness deep therapy hand cream on my forearms for 2 months now. I have had actinic keratosis for several years and have definitely noticed that my red spots are less noticeable if I keep them hydrated with this crème. I am very pleased with the results! Love this crème!" - Andrea B.